The glaciers of the Sugan Chain situated in the Central Caucasus is one of the few places on Earth that has preserved its absolute purity and harmony. Melting crystals of the clearest high-mountain ice give birth to the brawling stream of water that runs down the Alpine meadows, the water that has been cleared by the best natural filters and enriched by oxygen and biota. Thus a real magic happens - the ideal fresh water is born! The water "Alanian Glaciers" gives this magic life energy to every cell of your body.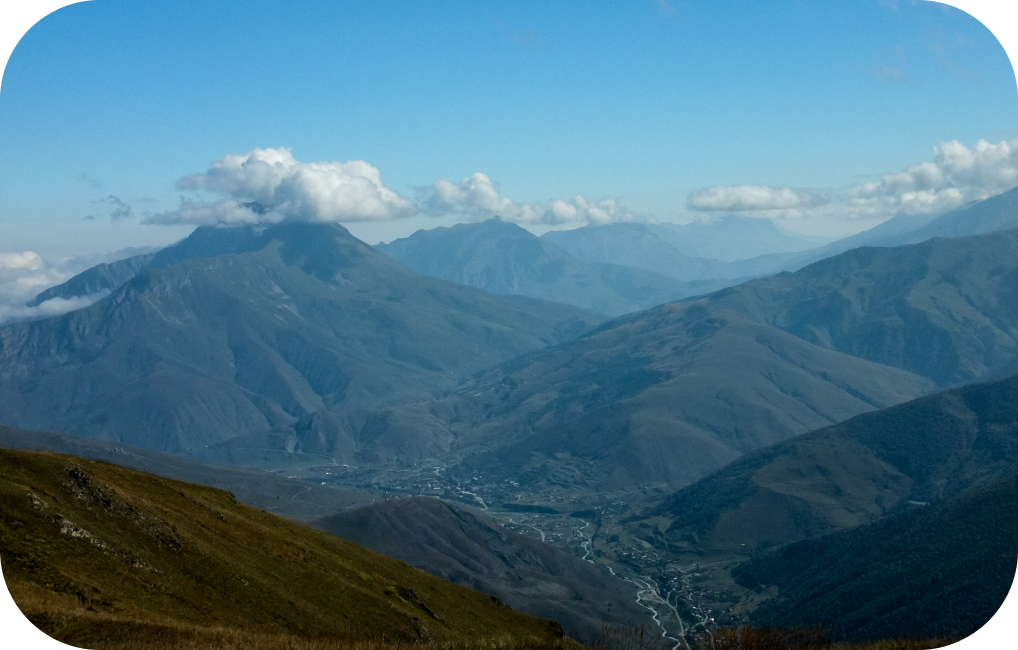 MOUNT BILAGI GLACIER
OUR Water is flowing out at 2300 meters above sea level on a
beautiful plateau of Mount Bilagi Glacier in the valley of Digoria.
Our Glacier Water outlet is located at 42°58′12″N 43°39′24″E and
borders the magnificent National park "ALANIA", which borders are less than
a 1000 meters away from our territory.
| | |
| --- | --- |
| Its perfect alkaline PH (7,7-7,8) mirrors the acid-base balance of human blood. | pH 7,7-8,1 |
| Very rich in dissolved Oxygen | TDS (при 180С) 52-89 |
| Ultra low in total dissolved solids (TDS) | Oxygen 10,2-13 |
| Ultra low in Minerals | Calcium 18,2-20 |
| Ultra Soft | Magnesium 2-5 |
| A 95% match to human intracellular water. | Chlorides <5 |
| Effectively saturates body cells with fluid and enables their regeneration. | Sulphates 4,9-5,8 |
| Bioavailability: the oxygen contained in molecules of glacial water penetrates into human cells quicker. | Hydrgencarbonate 50-64,9 |
| Its reduced content of deuterium due to the high-altitude source locations. | Nitrate 0,05 |
| Naturally removes toxins | Nitrite 0,02 |
| Strengthens immune system | Sodium 0,54-1,00 |
Pure glacier water sources are rare and superior to common ground water sources as it is not filtered through the ground where a variety of dissolved solids and organic particles such as rock, dirt, salt, sand, metals, chemicals and underground pollutants can attach to each water molecule. Untouched, uncontaminated and especially pure, this premium glacier water has a total dissolved solids (TDS) of 6,7 parts per million—naturally!!
IMPRESSIONS FROM OUR VALLEY